Web Hosting
Private Servers
---
---
Web hosting allows you to make your website accessible via the World Wide Web. Is the space you rent to store all the files necessary for your website to function. These files usually include your HTML and CSS files, documents, media files, and more. So whenever somebody will look up for your website by entering your domain, he will get directed to your website.
Good Web Hosting is important because it increases your website's load time. It gives you better security, all your data will be protected with frequent backups and you'll have the best possible search engine rankings.
---
Web Hosting
Plans
---
Whether you are looking for a starter plan, or a business
plan, we have the perfect solution
for you.
We can help you to find out which plan meets the exact requirements for your type of website.
Our team will be more than happy to assist you. You can send us an email or simply fill out the enquiry form.
Choose Your
Plan
The type of hosting you choose will differ based upon storage, support and speed.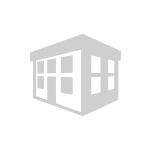 Starter Plan
---
Suitable for Small Websites
| | |
| --- | --- |
| Web Space | 1GB |
| Data Transfer | 20GB |
| Domain Name | 1 |
| MySQL Databases | 1 |
| Multi Site Hosting | 1 |
| Plesk Control Panel | |
| Servers Location | UK |
| Website Builder | |
| 1-Click Apps | |
| Free Website Migrations | |
| Enterprise Level Data Backup | - |
| FTP | |
This is the 1st item
This is the 2nd item

Small Business
---
Suitable for small Medium to Large Websites
| | |
| --- | --- |
| Web Space | 3GB |
| Data Transfer | 50GB |
| Domain Name | 1 |
| Email Accounts | 10 |
| MySQL Databases | unlimited |
| Multi Site Hosting | 1 |
| Plesk Control Panel | |
| Servers Location | UK |
| Website Builder | |
| 1-Click Apps | |
| Free Website Migrations | |
| Enterprise Level Data Backup | |
| FTP | |
This is the 1st item
This is the 2nd item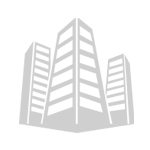 Business Plus
---
Suitable for E-Commerce & Large Websites
| | |
| --- | --- |
| Web Space | Subject to spec |
| Data Transfer | Subject to spec |
| Domain Name | 1 |
| Email Accounts | unlimited |
| MySQL Databases | unlimited |
| Multi Site Hosting | 3 |
| Plesk Control Panel | |
| Servers Location | UK |
| Website Builder | |
| 1-Click Apps | |
| Free Website Migrations | |
| Enterprise Level Data Backup | |
| FTP | |
This is the 1st item
This is the 2nd item